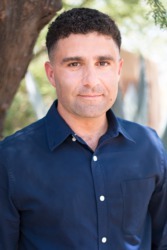 Saro Hagobian's career in real estate began in 2005 when he started investing in rental homes for his family. He has owned multiple rental properties since, and built a profitable portfolio.  After owning a pool business for 15 years, Saro decided to pursue real estate full time.  Saro is extremely dedicated to assisting his clients in all aspects of real estate, including helping them find their next home, selling their current residence or investing in real estate.   
Saro enjoys spending time with family and friends, an artist at heart listening to and playing music, and hosting social events and traveling worldwide.   
Saro is a family man, and cares for his clients just as his own family.   He stands behind his clients goals and will do everything necessary to get them where they want to be!